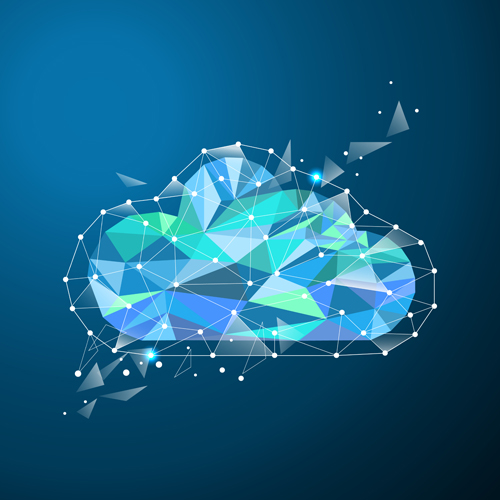 Cloud computing provides a platform for scalable and quick access to high-performance computing infrastructure that can be beneficial for organisations that either need to scale quickly, or that do not want to invest in computing hardware.
Quick access to HPC-like infrastructure can deliver speed and agility for critical workloads, or enable organisations to accelerate the time to deliver scientific insights.
Cloud computing can also be used to manage infrastructure investment by enabling organisations to under-provision internal resources which can then be supplemented by using cloud resources in times of high demand. This can reduce the total cost of ownership (TCO) of computing resources by using internal resources more effectively.
As cloud services have matured, they now provide access to the networking, storage and compute resources which are a prerequisite for HPC workloads.
With the use of bare metal resources or carefully constructed virtualisation technologies, cloud providers have created a large variety of services which cater to different performance and cost requirements.
Other products
HPCFlow is Advania Data Centers' scalable AI and HPC cluster infrastructure solution. It is dedicated to customers looking to execute their AI and HPC cluster operations faster and more efficiently.
Based on Alibaba Cloud infrastructure, Alibaba Cloud Elastic-HPC (E-HPC) is an end-to-end public cloud service. E-HPC is a cloud platform providing an all-in-one HPC computing service. E-HPC provides individual users, education and research institutions, and public institutions with a fast, elastic and secure cloud compute platform that interconnects with Alibaba Cloud products.
AWS provides high quality elastic and scalable cloud infrastructure to run HPC applications. With virtually unlimited capacity, engineers, researchers and HPC system owners can innovate beyond the limitations of on-premises HPC infrastructure. 
Additionally, with access to a broad portfolio of cloud-based services such as data analytics, AI and Machine Learning (ML), you can redefine traditional HPC workflows to innovate faster.
Atos Digital Hybrid Cloud is the foundation to enable, manage, and empower a multi-cloud vision and digital business. Atos Digital Hybrid Cloud combines flexibility with fast time to market, a scalable, consistent future-proofed solution and enhanced visibility and control over complex cloud environments.
The CPU 24/7 Engineering Cloud provides flexible, pre-configured and 'ready-to-use' HPC resources, including the right CAE application to run your simulations much more quickly and securely.CAEaaS HPC systems provide high-performance servers, specialised high-throughput network components, as well as simulation application software, complex configuration management and comprehensive security measures to protect important intellectual property.
DUG McCloud is a customer-focussed, collaborative cloud solution that allows users to mix and match high-performance compute as a service (HPCaaS), professional services, and software.
DUG HPCaaS provides integrated HPC, storage, software and services, high bandwidth and low latency networking, as well as huge data storage capacity and archiving across secure, dedicated nodes with no virtualisation.
HPC is all about scale and speed. Google Cloud's flexible and scalable offerings help accelerate time to completion, making it easier to convert ideas to discoveries, and inspirations into products.
Google Cloud enables HPC users to access custom machine configurations to control costs with committed and sustained use discounts. Build a supercomputer using the latest Intel and AMD processors, Nvidia GPUs, and high-throughput, low-latency object and file storage.
Gompute delivers solutions for HPC as a Cloud service with bare-metal compute nodes for your CAE workloads, as well as on-premise and hybrid cloud solutions.
Founded in 2002, Gompute helps CAE users to run compute-intensive simulations with high demands on performance, throughput and ease of use, combined with support services.
Hydro66 offers green cloud infrastructure, providing a low emission, cost-effective and open alternative for enterprise cloud and colocation. H66cloud claims to be the greenest cloud in the world and the firm expects it to set a benchmark for sustainability. It layers an exceptionally flexible, cost-effective cloud service on top of its award-winning efficient data centre.
Inspur InCloud Platform is based on the concepts of openness, convergence, security and intelligent implementation. The platform integrates cloud computing, big data infrastructure, and capabilities through an integrated and flexible IaaS and PaaS delivery model. It helps customers rapidly build smart, highly efficient, user-friendly and stable digital infrastructures for increasingly complex business environments.
Microsoft Azure CycleCloud simplifies HPC cluster configuration and easily deploys validated, enterprise-ready reference architectures for common workload management across many industries. Deploy entire clusters, including networking, storage, compute and the entire software stack, with just a few clicks.
NetApp and Spot have joined forces to help companies make applications and cloud infrastructures work together seamlessly. The result is improved performance, increased agility, and up to 90 per cent reduction in cloud infrastructure costs, whether using Microsoft Azure, Google Cloud or AWS.
Jarvice is the platform that powers the Nimbix Cloud. Built for today's most demanding workflows, code runs faster on Jarvice thanks to Nimbix's innovative, patented Reconfigurable Cloud Computing, which runs containers on bare metal, instead of virtual machines.
Oracle Cloud Infrastructure (OCI) is an IaaS that delivers on-premises HPC power to run cloud-native and enterprise companies' IT workloads. OCI provides real-time elasticity for enterprise applications by combining Oracle's autonomous services, integrated security and serverless compute. Available for public cloud.
Red Hat Cloud Suite is a combination of tightly integrated Red Hat technologies to build a cloud infrastructure, develop cloud-native apps and orchestrate deployments across hybrid IT environments. Providing all the tools to create and be productive in a hybrid cloud.
UberCloud is a worldwide operating cloud services provider of Cloud With One Click – a secure, on-demand, browser-based self-service, fully automated and customised platform helping engineers achieve 10 times productivity for their complex engineering simulation workflows. Partnering with leading software companies and cloud providers, Ubercloud accompany manufacturers through their whole process of cloud discovery, proof of concept, and the final private/public/hybrid cloud production environment. 
Xtreme-D makes HPC computing access easy, fast, efficient and economical. Their flagship product, Axxe-L, provides turnkey access to high performance systems, automating the access and configuration of HPC-optimised resources on the fly in a cloud environment. Its subscription-based usage model provides unique flexibility and freedom of access to all users.