Reach 19,000 scientists and engineers using computing for R&D

Download our media pack.
Download our advertisement specifications and mechanical data.
Reach more than 19,000 users of scientific computing, including directors and managers in roles across laboratories, universities, research institutions, HPC centres, engineering design and simulation teams, and more.
Let Scientific Computing World take the strain of your marketing objectives by using our multiple platforms (magazine, web, email, social media) to build an integrated campaign covering branding, awareness, content marketing, thought leadership and lead generation. Consult our expert account managers to help you build a programme that delivers.
More than 19,000 unique users across multiple platforms, including:
More than 10,000 registered readers of Scientific Computing World magazine, plus bonus event distribution - use our branding and content options here.
9,000 registered recipients of our email newsletters - be seen alongside high-quality, relevant content, sent direct to inboxes.
Approx 12,000 monthly page views on the website - benefit from exclusive site-wide positions, increasing your visibility.
If you have a clear idea of what you want, browse our media pack for the options available, including magazine display, topic-led native advertising, web and email banners, white papers, case studies, webcasts, thought-leadership and more.
Our highly-respected, independent editorial content puts the computing needs of scientific research at its heart, where research sectors, software applications and computing infrastructure meet to pursue a common goal: accurate, efficient, secure, cost-effective and user-friendly ways to store, access and manipulate research data.
The graphic below shows how Scientific Computing World is uniquely positioned at the intersection of research sectors, applications and computing infrastructure.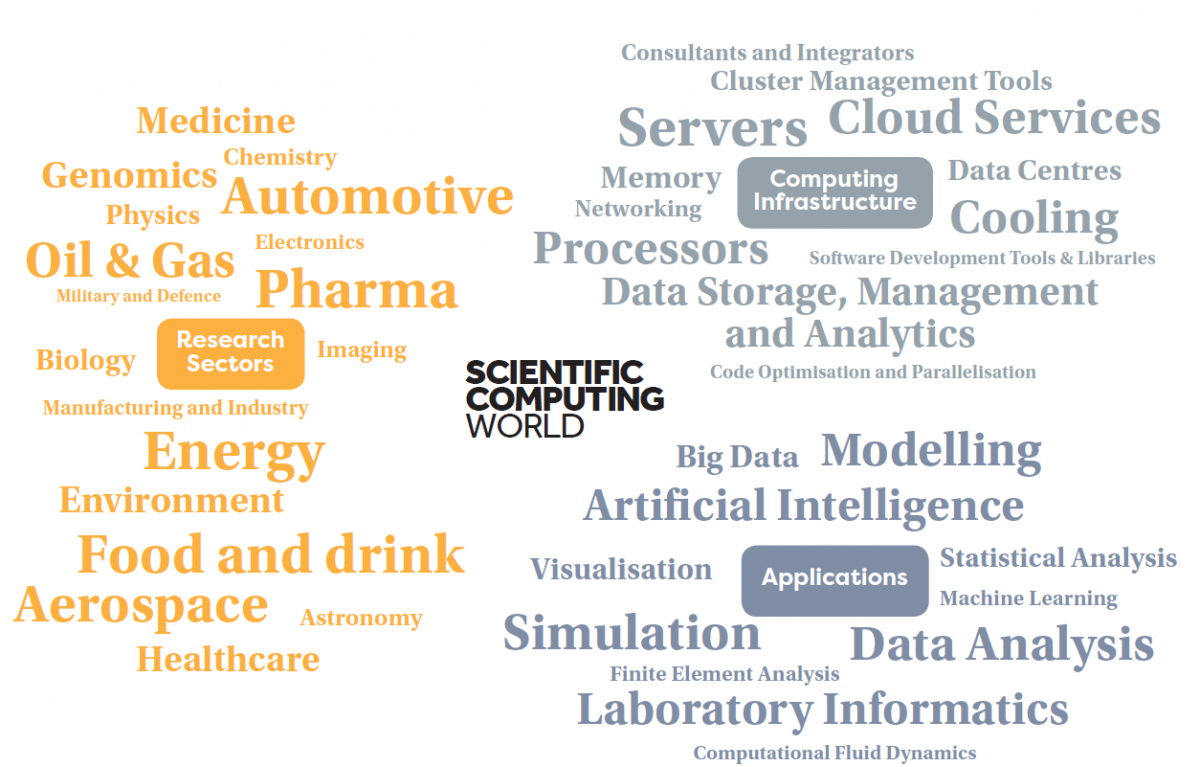 Contact our advertising team today to discuss your campaign options:
For vendors of Laboratory Informatics and Modelling & Simulation products and services:
Mike Nelson
+44(0)1223 221039
For vendors of HPC-related products and services:
Warren Clark
+44 (0)1223 221031
You can also download a copy of our Terms and Conditions for advertising sales.